Humble Beginnings, Humble Future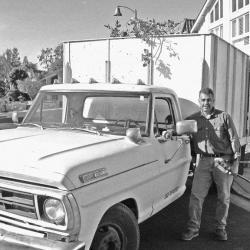 Ask any successful business owner to talk about the hardships of starting up and running their own company. The answers might vary, but the conclusion will sum up two common threads: Diligence and Passion.
Angel Renteria, Founder of Angels Landscape, Inc. started his company in 1998 with just a lawn mower and a rake borrowed from a friend. Door-to-door he went gaining new clients by the day, building his route throughout a small residential area of Lakewood. Angel single-handedly maintained his books, invoices, routes and equipment. He was stretched and overwhelmed as word of mouth began to open doors to new business.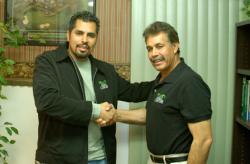 So, in 2003, Robert Renteria became a "partner" taking the team to greater planes. Already a gifted Artist and a Leader in innovative technology for material science and the high-tech industry, Robert obtained a California State Contractors License and immediately began taking on slighty larger jobs, a new territory for Angels. Robert's meticulous calculations, detailing and creativity along side of Angel's enterprise sparked immediate referrals for even much larger and award winning projects. Today, Angels Landscape, Inc. consists of a solid team of 25 that have joined Angel and Robert in their vision; a growing company with a big persona, reputable for loving their customers and providing unparallel service on every job, large or small. Angel Renteria looks past his present successes, putting forth the same amount of sweat and care he believes his customers deserve.
"Thank you sincerely for choosing us as your one-stop Landscape provider. I know you will be satisfied with our work.  We look forward to seeing you at your property. "